With the rise in crime rate, security has become a top concern of all commercial and domestic sectors in how London and other metropolitan cities. Traditionally, keylocks were extensively used with doors of business hubs, homes, and government buildings yet due to the availability of more tricky tools adopted by burglars, keylocks are no more reliable. This paves the way for getting a more sophisticated, modern, and reliable lock system that would save the finance, key documents, and lives of inhabitants of a building.
To benefit the people at the very moment, companies have introduced digital door entry systems that are well-suited to fit the security needs nowadays. These lock systems have advanced features and can keep a record of the face, thumb impression, or sound of an employee or inhabitant of your property thus allowing only concerned persons to enter a building. Hence, these digital locks offer better security.
Why Door Entry Installation: Advantages
Due to their advance features everyone is concerned about the Door Entry Installation Contractors of modern locks. Let's look at how this installation can be beneficial to us.
Restricted Access
The primary purpose of door entry installation is to ensure restricted access for unauthorized persons which it serves duly. First of all, only registered employees not some outsiders can enter your business setup
Secondly, many businesses want to restrict their employees in a certain area of the building allowing authorized persons to access an area.  For example,
Server rooms need to be protected as they may contain sensitive data.
Account departments have a lot of cash that must be protected from irrelevant individuals.
Factories need to limit employees to their warehouses as they contain a large amount of equipment and raw material. Additionally, there may be some hazardous chemicals, and allowing everyone to access them can be risky.
To address all these problems, you need door entry installation to have a safe working environment.
Time and Attendance Management
Time management is very much important for commercial setups and door entry systems appear to be quite effective in tracking the arrivals and departures of the staff. These systems keep a record every time an employee checks in or checks outs thus it helps maintain an attendance record and time evaluation of all the employees.
Don't Worry If Keys Are Lost
Earlier, it was a permanent headache for someone to keep the keys safely with him all the time. Not only does it allow you to access your building whenever you need but also saves you from a big loss as the lost keys may fall into wrong hands.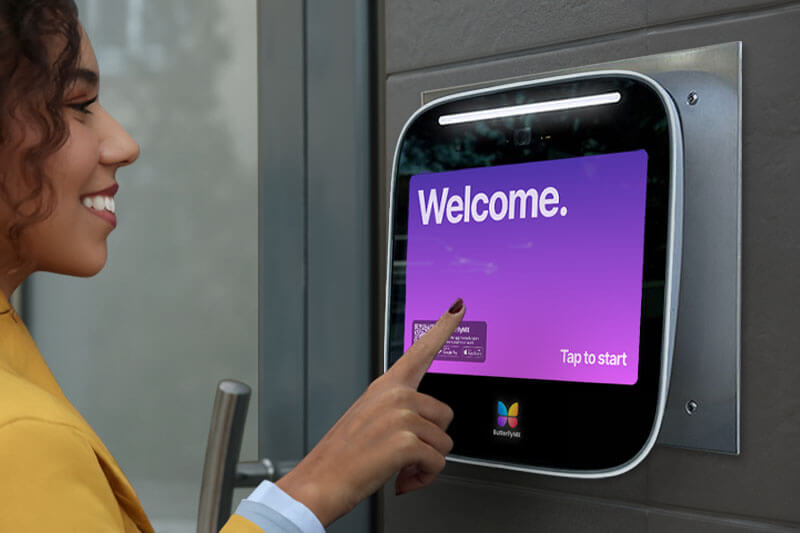 Contrarily you don't have to face these issues due to having a modern door entry system. You carry all your security with you in the form of your facial features or thumb impression hence you enjoy better safety along with permanent peace of mind.
Criminal Won't Pick Up Your Locks
It has been observed in the past that robbers used to carry away the locks with them at the time of the robbery. It was an easy solution for them that they could exploit again and again.  However, it is not possible right now as advanced locks start ringing an alarm if they are tampered with. Thus, a burglar immediately flees away sensing someone's arrival and your lock system remains safe.
Types of Door Entry Systems
Key Pad Lock
Keypad lock is one of the most common door entry lock systems enclosing number keys on its dial pad. It works by recognizing the password set by the employer. To enter the business premises, simply you have to dial the password and reach your cabin. This type of lock system does not need any card or fob to operate.
Proximity Readers
It is also a convenient security system that operates with a card. It has built-in card sensors. Every time an authorized person scans his card against the screen, the scanner reads the information provided by the card digitally and allows entrance. Using proximity readers is a cheap and widespread security system.
Biometric Systems
Biometric systems install by How London, which is exceedingly secure, approve access using facial detection, retinal scans, or fingerprints. A sensor is often part of a biometric door security system that scans a person's biometric information when they try to enter and compares it to a database of permitted users.
The door will unlock and permit access if the person's biometric information matches that of an authorized user. They are intrusive to individuals who must use them frequently and are more expensive than the other door entry devices.
Conclusively, installing door entrance systems is a wise decision serving you in many ways. It ensures enhanced security protecting your financial and life assets. However, it is essential to get the right type of locks installed by professionals offering quality door entry installation services.